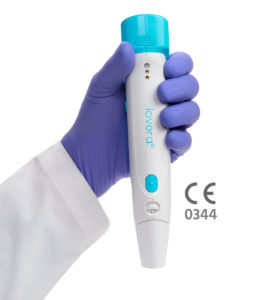 Simple percutaneous treatment, using proven cold therapy, designed to relieve pain.
• Immediate, well tolerated, effective1,2
• Non-systemic3
• Up to 90 days lasting nerve block1
• Cleared to treat the pain and symptoms of osteoarthritis (knee)4
• Family of Smart Tips allow access to peripheral nerves
References
1. Radnovich R, et al. Osteoarthritis Cartilage. 2017;25(8):1247-1256.
2. Dasa V, et al. Knee. 2016;23(3):523-528.
3. Ilfeld BM, et al. Expert Rev Med Devices. 2016;13(8):713-725.
4. iovera° EU user guide.